Mar 9 '12
Photo Collage Walls
One of our most popular products for our photography clients is Photo Collage Walls.  They have a modern look, and are a cost effective way to display your photos in your home, without having to pay for pricey frames.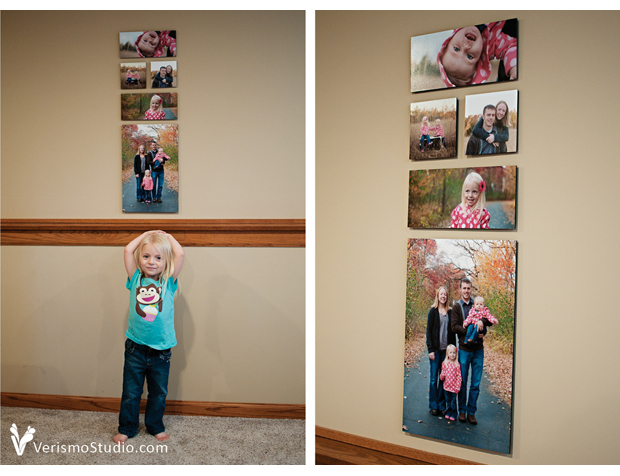 Here we have Addison proudly showing off her Photo Collage Wall from her family session. She is a doll, and was so excited to share her love for her family.
Installation is fast and fool-proof.
Your photos are first printed on professional high quality archival Kodak Professional Endura Lustre paper. This paper has an increased color gamut, for sharpness and brilliant image quality. The print is then machine mounted on to 1/8" thick black edge masonite board, to give it strong stability, and lasting quality. The photos are then supported by a grid of push-in pegs. Photo Collage Wall pictures hang aligned and stay level!
Below is a photo of the photo mounts on the back of the photos, that hook and hang on the push-in peg system.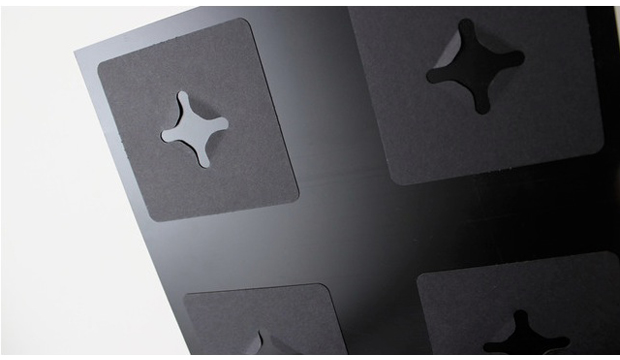 Step One: Tape the included paper template on the wall. Be sure to use a level or a tape measure to make sure its straight.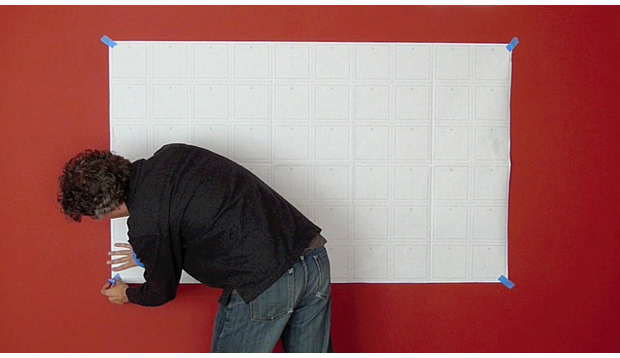 Step Two: Push in the included pegs into the template on the cross hairs.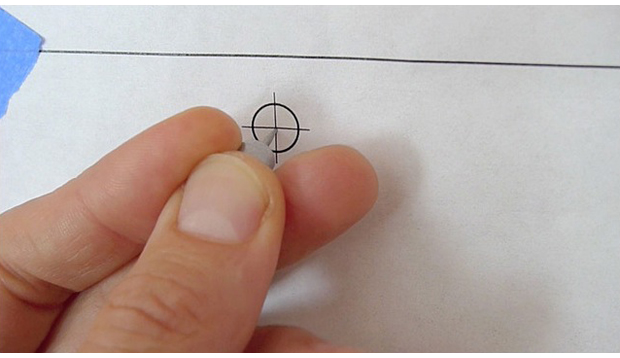 Step Three: Remove the paper template. (remove pegs, then template, and return pegs to same holes). Pegs are made of precision-machined aluminum, and designed to hold the photos tight to the wall.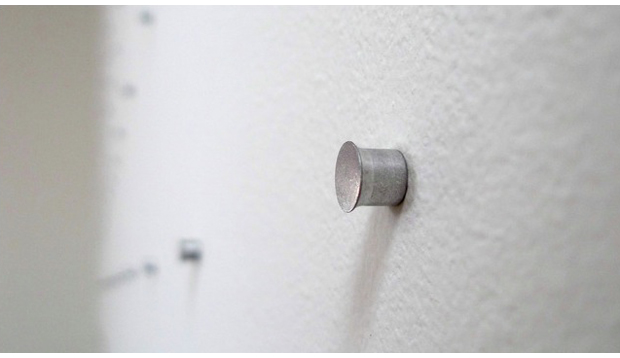 Step Four: Hang your Photos!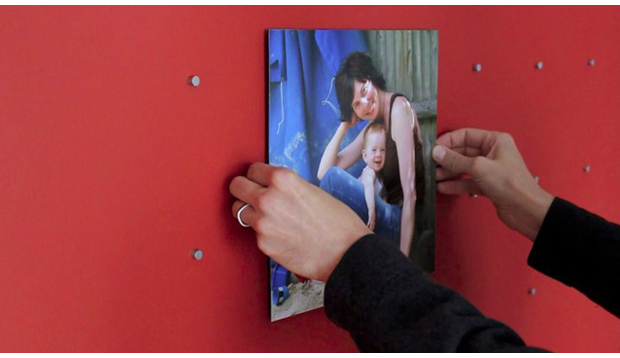 The frameless photos appear to float 1/4 inch off the wall.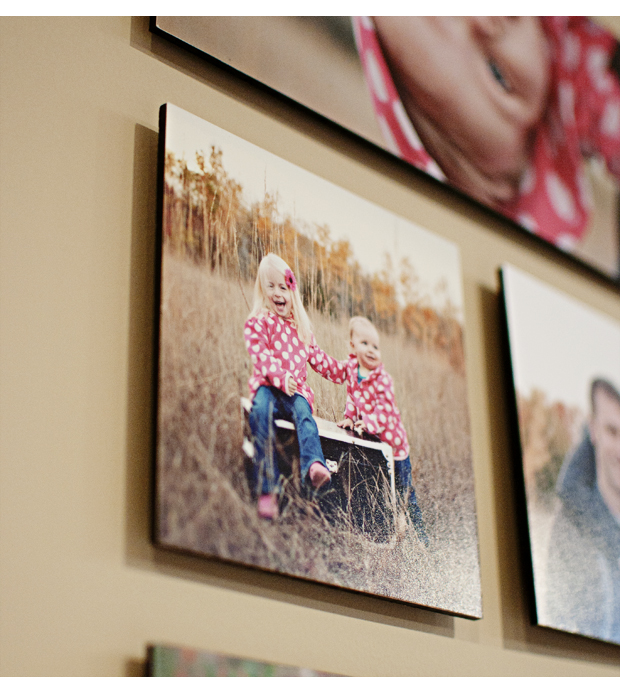 Bonus Off the Wall: Images that are 5-inch-high have a second life using the included stands.
mini -- $168
small -- $225
med -- $300
large -- $375
x-large -- $425