Sep 7 '12
Friday Freebie // Desktop Wallpaper
This post was written by Pamela
We have been really busy the past few weeks working on a few big design projects. That means its been on the quiet side here at the blog, but since its Friday today, we decided to take a little break and create something fun, that you can download for FREE!!
Everyone loves the word FREE right? I know I do. I did a quick search on the internet for famous quotes, and this dream quote said by Walt Disney quickly stuck out to me. We've been talking about what our dreams are a lot lately at Verismo Studio, and how we can reach those dreams by setting small goals. I think this quote can be inspirational to anyone, no matter what type of person you are.
Enjoy!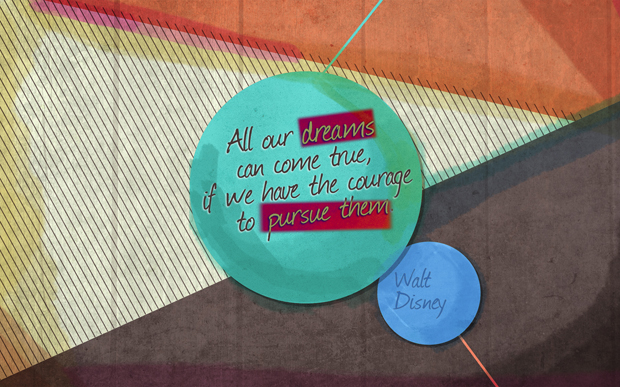 To download an image, click on the size desired, then right click on the image and choose "save to desktop"