Jan 29 '14
Free Download // February 2014 Printable Calendar
Who is tired of winter? This horrible, horrible winter has taken us all captive and we just almost can't bring ourselves out of this poor seasonal outlook! However, if you're anything like us, you're looking forward to this month and the Olympics! We love to sit around and watch the amazing talent and dedication brought forth from around the globe each night. The dedication of the athletes to their sports is causes us to be left awestruck.
Use our download this month to keep track of the Olympics. I know we will be tracking ice skating, skiing and hockey. So, even though the polar vortex has taken us all prisoner there will be a bright spot this month.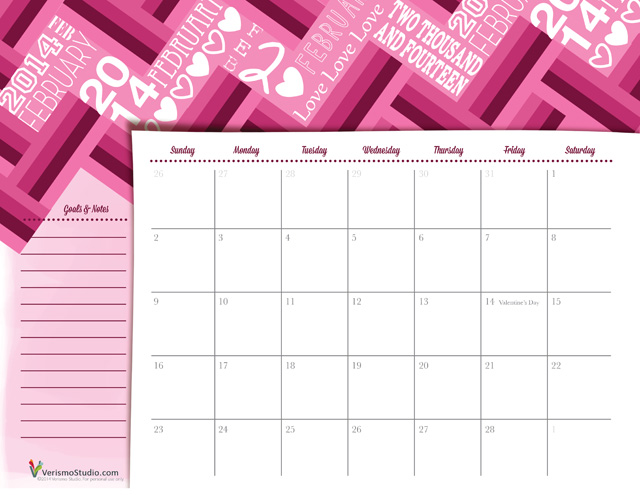 Keep checking back each month for more free calendars.